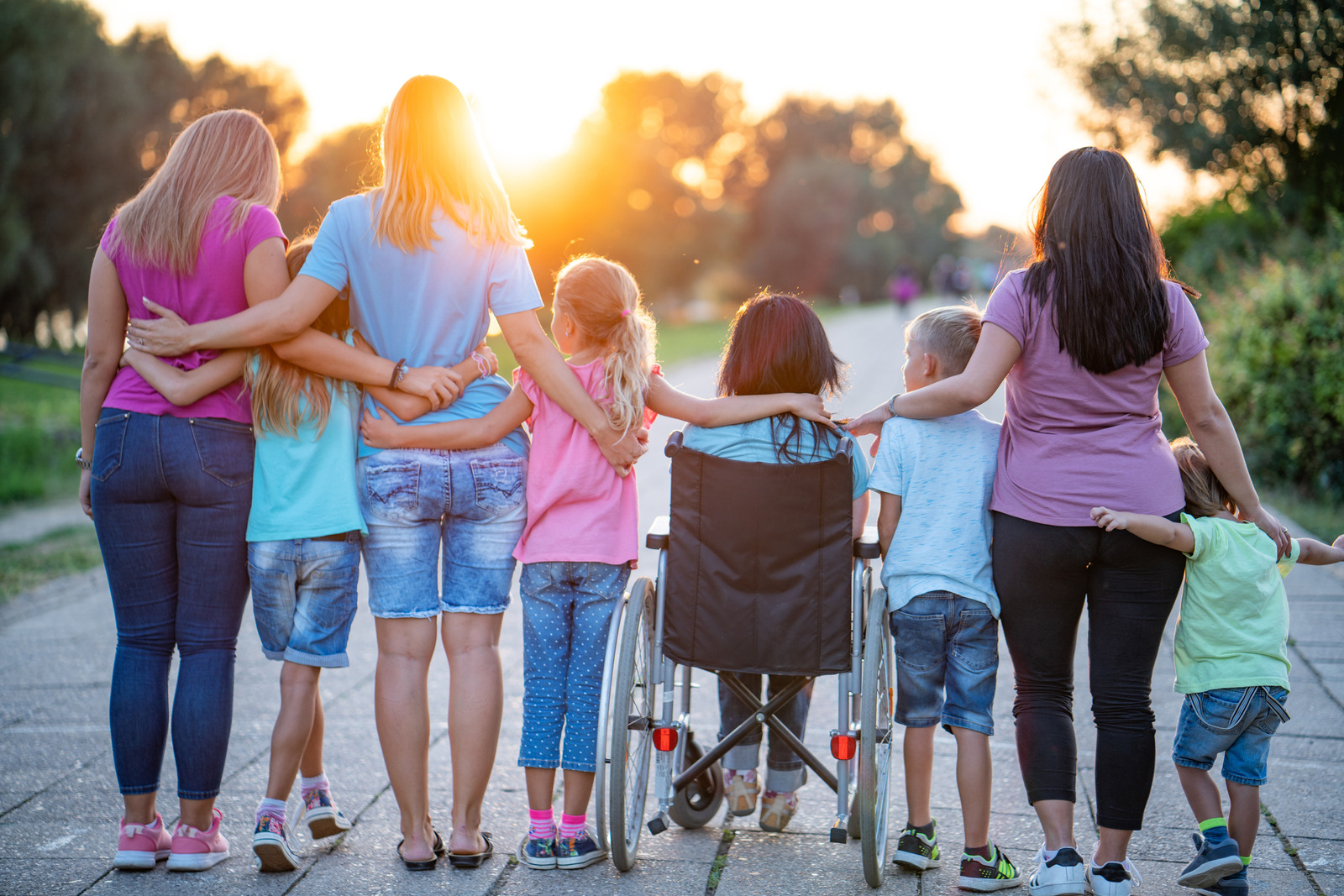 Disability Terms: Getting it right
The conversation matters, and we're here to help you get it right. Explore a variety of key topics about people with disabilities below.
---
Key Topics
---
RARE EXCEPTIONS
Under certain limited circumstances, rare exceptions may be made to the legal requirement to make reasonable accommodations or modifications to a home.
The primary reason for such exceptions is if the reasonable accommodation or modification would present an undue administrative or financial burden on the housing provider or constitute a fundamental alteration to a program. One example of this could be a designated historic property that would require complete reconstruction to widen access points like doors and hallways.
It is important for property managers or owners to consult with legal counsel about such potential exceptions before offering the home for rent. Should the exception be justified, the housing provider still has a legal requirement to work with the person requesting the modification or accommodation to try to find a reasonable alternate accommodation or modification that would effectively address the requester's disability-related needs.
It is always a good practice for housing providers and requesters to work together in an interactive, collaborative process to find the right modification or accommodation to fit the situation. Learn more from the U.S. Department of Housing and Urban Development.
SERVICE AND EMOTIONAL SUPPORT ANIMALS
Service animals are dogs trained to work or perform tasks for a person with a disability, such as a guide dog for a person with a vision impairment.
Emotional support animals assist a person with a physical or mental impairment (not limited to dogs).
Service and support animals are not pets.
Housing providers and property managers with a "no pets" policy are required to make reasonable accommodations to allow persons with a physical or mental disability to keep a service or emotional support animal and cannot charge fees, deposits or additional rent to a person who requires the assistance of a service or emotional support animal. REALTORS® should address this topic with the property owners and be prepared to work with and accept any tenant with a service or emotional support animal. Refusal to accept tenants with these types of animals can result in charges for violating the law.
Housing providers cannot ask about the nature or extent of a person's disability and may not demand proof that a service animal is certified. However, if it is not apparent that a dog is in service, two questions can be asked: (1) "Is the animal required because of a disability?"; and (2) "What work or task has the animal been trained to perform?"
If the disability of a person with an emotional support animal is not apparent, you can ask for a letter from a physician, social worker or psychologist stating that the person requires an emotional support animal. However, you cannot request to see their medical records or ask them to define the emotional support issue or explain their disability.
A service or emotional support animal must also be allowed to accompany a client or customer to an open house or showing. When the animal enters the open house, licensees can obtain the contact information of the animal's owner so that there can be recourse in case any damage occurs. These animals must also be allowed inside real estate offices and other places of business.
There are two very limited circumstances in which a service or support animal might not be allowed in a tenancy or open house/showing: if the specific animal poses a direct threat or would result in substantial physical damage to the property of others. These are extremely narrow exceptions, and property owners should consult with legal counsel before rejecting a service or emotional support animal. For example, property owners cannot reject a service or emotional support animal solely because they perceive it as dangerous or a health risk to others without evidence; or deny a service dog solely because it is a certain breed.
For a more detailed explanation, please refer to U.S. Housing and Urban Development (HUD) Guidance.